Breaking News!! Wednesday - Two days. The time has nearly arrived, but today is the calm before the storm. He knows it is coming and is preparing His disciples. They do not know the full truth of what is to come - they would not understand - yet they must be prepared. His time is coming to end, their time is just beginning. Before the end, they will have one last celebration together: Passover, during which a new tradition will be born.
Matthew 26:14-19; Mark 14:10-16; Luke 22:7-13; John 13:2*
When parents send their children off on their own, there is always a list of reminders - what to do what not to do. They try to remind them in the days before they leave, yet, it never fails, that as the child is walking away, the parent is shouting after them wisdom that they had forgotten to say earlier. Was this the way Jesus was feeling while preparing the disciples?
This day is a day of preparation, although little is recorded of it in the Gospels. On this day, Jesus prepared for what was to come through prayer, likely echoing the prayers later recorded in the Garden of Gethsemane; strength for Him for what was to come and strength for the disciples.
On this day, Judas made arrangements to betray Jesus Christ, receiving his 30 pieces of silver.
On this day, preparations for the Passover were made. Jesus and the disciples would celebrate in Jerusalem in the house of a friend.
There are times when we could all benefit from a quiet day. A day spent in prayer and reflection. A day spent preparing. We never know what is to come in our lives, put we must always be prepared.
*The Gospels are not clear if these events happened one day before Passover or early on the day of Passover. The exact days are unimportant in the overall view and meaning of events.
Mission 2014: Sharing The Love of Jesus
April 2014 Theme
Prayer
Prayer is a very important part of Christian living.  Prayer is important because it recognizes God for who He is and is an outward demonstration of our desire to grow in our knowledge of Him and lead a life that is pleasing to Him.  Prayer is talking to God about what is on your mind. It may be about understanding scripture, or healing for a friend who is ill, about the new job offer, or just because you want God to know that you love Him. Pray is about relationship with God, it is worship, it is sharing, it is caring – it is seeking the best for the entire world through your relationship with God. Prayer is about Christian Love!
Intercessory Prayer Need!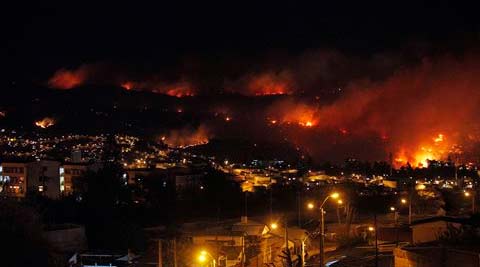 First of all, then, I urge that supplications, prayers, intercessions, and thanksgivings be made for all people, for kings and all who are in high positions, that we may lead a peaceful and quiet life, godly and dignified in every way. This is good, and it is pleasing in the sight of God our Savior,… 1 Timothy 2: 1-3 (ESV)
The pictures above depict intercessory prayer needs. World leaders in need of God's guidance, tragic accidents, intentional infliction of serious bodily harm, Mother Nature withholding rain, missing passenger planes, military provocation, and needed revival, are all in need of prayer, your prayer. You do not need military might, guns, or a fancy title to change the world. The world is changed one prayer at a time. Become a world changer –be in a constant state of Prayer!