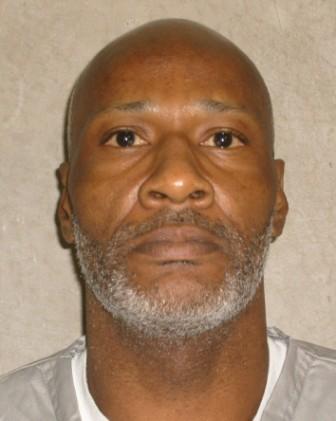 Update: Tuesday, December 2, 2014  11:17 am EST
John Marion Grant's execution was scheduled for 6 pm CST, on Thursday, December 4, 2014, at the Oklahoma State Penitentiary in McAlester, Oklahoma.  His execution has been rescheduled for Thursday, February 19, 2015.  Fifty-three-year-old John was sentenced to death for the murder of Gay Carter at the Dick Conner Correctional Facility near Hominy, Oklahoma, on November 13, 1998.  John has spent the last 14 years on Oklahoma's death row.
John's execution has been rescheduled to Thursday, February 19, 2015, following a request from the Oklahoma Attorney General.  The delay was granted in order to allow the execution team to complete their training regarding the new execution protocol, which includes training on new equipment and new communication methods during the execution.  The state has also had difficulty obtaining the necessary drugs for the execution.
John was one of nine children.  His father left home before he was born and John did not know his father growing up.  Although his mother had other children, John lacked a positive male role model growing up.  His mother struggled to make money and they lived, for a time, in a shack that had no indoor plumbing.  He first left home at the age of 12 and began getting into trouble with the police as a teenager.  His family alleges that the items he stole were necessities for the younger children.  John is described as a "sweet," "loving," "quiet," "sensitive," and "gentle" child growing up and that he always showed concern for his brothers and sisters, and their children.  At the age of 17, he was sentenced to one year in an adult prison. 
In 1980, John Grant was sentenced to a total of 130 years for four separate armed robberies.  While serving time in the Dick Conner Correctional Facility, Grant worked in the prison kitchen, along with Gay Carter, a Department of Corrections employee who worked as the food service supervisor.  After fighting with other inmates, Grant lost his job working in the kitchen and threatened Gay.
On November 12 and 13, 1998, Grant argued with Gay over his breakfast tray, threatening Gay on both days.  Grant was observed by fellow inmates to be loitering near a storage closet adjacent to the main dining area on November 13.  As Gay returned to the main dining area, she was pulled by Grant into a mop closet.  Grant held her mouth shut and stabbed her sixteen times with a "shank," similar to a sharpened screw driver.  One of the stab wounds was to Gay's aorta artery, causing rapid blood loss and death.
Grant attempted to flee and then stab himself when he was cornered.  A special team of correctional officers was able to subdue Grant with an electrical shock device.
Please pray for peace and healing for the family of Gay Carter.  Please pray for strength for the family of John Grant.  Please pray that John may come to find peace through a personal relationship with Jesus Christ, if he has not already found one.