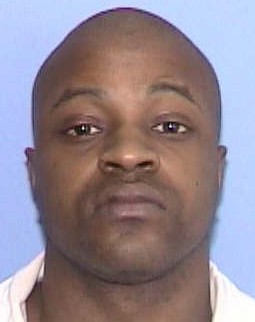 Updated: Monday, June 18, 2018  9:57 am EDT
Clifton Lamar Williams' execution was scheduled to occur at 6 pm CDT, on Thursday, June 21, 2018, at the Walls Unit of the Huntsville State Penitentiary in Huntsville, Texas.  His execution has been stayed.  Thirty-four-year-old Clifton is convicted of murder of 93-year-old Cecilia Schneider, in her home in Tyler, Texas on July 9, 2005.  Clifton has spent the last 11 years of his life on Texas' death row.
Clifton's execution was stayed by the Texas Court of Criminal Appeals due to claims that Clifton lacks the mental competency to be executed.  In 2017, the Supreme Court of the United States ruled that Texas' standard for determining mental competency is substandard.  Texas has since implemented a new standard, however, lawyers for Clifton are arguing that under the new standards, Clifton would be considered mentally incompetency and therefore ineligible to be executed.  The Texas Court of Criminal Appeals has ordered a lower court to consider the matter.
Clifton dropped out of high school after the 11th grade.  He worked as a laborer prior to his arrested.  Clifton did not have a prior criminal record.  Clifton was addicted to crack cocaine at the time of the murder.
On July 9, 2005, Clifton Williams broke into the home Cecilia Schneider.  When he discovered Cecilia in the home, Williams beat, strangled, and stabbed her to death.  Authorities also believe that she had been raped, although they were unable to confirm their suspicions as Williams laid her body on the bed and set it on fire before fleeing the home in Cecilia's car.  Williams also stole Cecilia's purse.
After his arrest, Williams claimed that an acquaintance, Jamarist "Monterrall" Paxton, forced Williams to accompany him to the home.  Paxton then killed Cecilia and forced Williams to cut his hand, leaving DNA evidence at the crime scene.  Williams also alleged that Paxton forced Williams to drive Cecilia's car during their escape.  Williams unsuccessfully attempted to argue that he should not be convicted of murder, much less sentenced to death, because there was no DNA evidence at the crime scene, and that Paxton was the one who actually committed the murder.
Williams was previously scheduled to be executed in July 2015, however his execution was halted by the Texas Court of Criminal Appeals in order to examine the claim that incorrect statistical evidence was presented at his trial.  That stay was lifted in 2017.  
Please pray for peace and healing for the family of Cecilia Schneider.  Please pray for the family of Clifton Williams.  Please pray that if Clifton is innocent, lacks the mental competency to be executed, or should not be executed for any other reason that evidence will be presented prior to his execution.  Please pray that Clifton will come to find peace through a personal relationship with Jesus Christ, if he has not already found one.