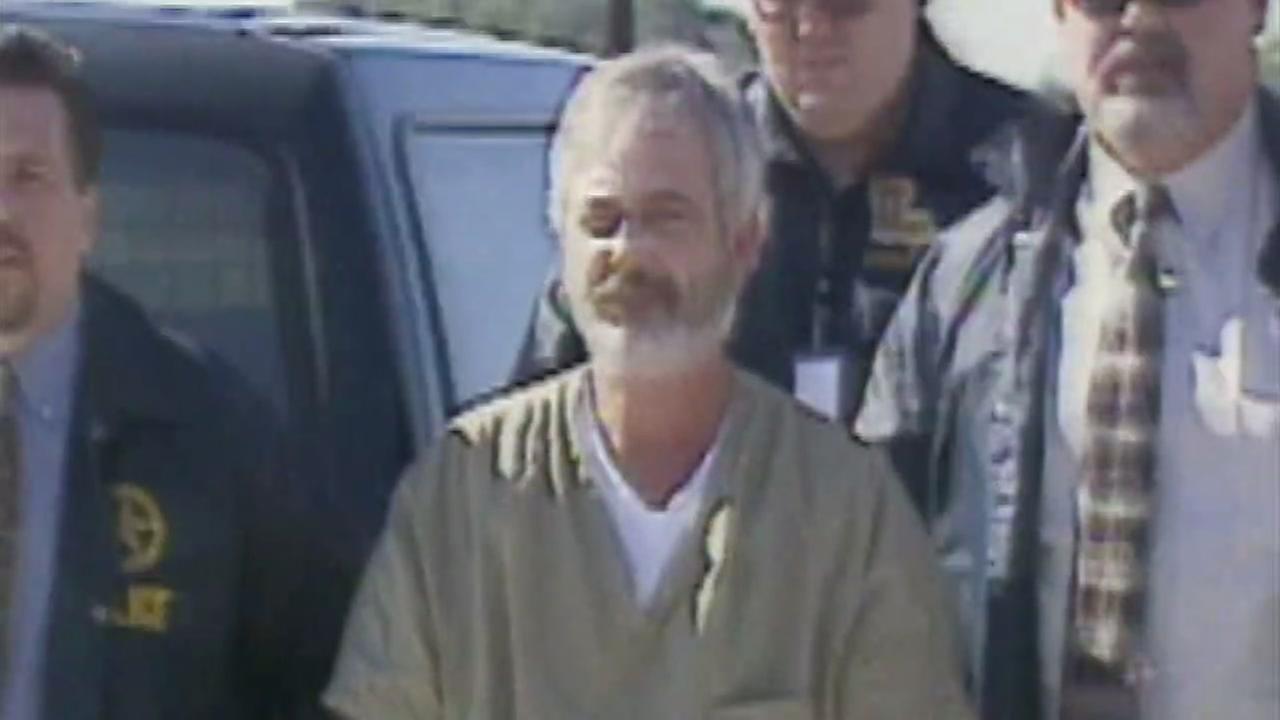 Updated: Wednesday, June 27, 2018  7:47 pm EDT
Daniel Bible has been executed by the state of Texas.  Click here to read more.
Updated: Wednesday, June 27, 2018  7:07pm EDT
The Supreme Court of the United States has refused to halt the execution of Daniel Bible.
Updated: Wednesday, June 27, 2018  12:37pm EDT
The 5th Circuit Court of Appeals has rejected a request to halt the execution of Daniel Bible in Texas.  Lawyers for Daniel were arguing that Daniel no longer posed a future threat to society due to his poor health and should therefore be spared from execution.  Daniel's lawyers were also arguing that Texas' execution protocol was a violation of his 8th Amendment rights.  In their rejection, the court noted that while Daniel's heath problems have been well documented for years, the lawyers waited until just days before his execution to raise the claims.  The court also found that Daniel's appeals on the violation of his 8th Amendment rights was unlikely to succeed.
Updated: Monday, June 26, 2018  10:41 am EDT
The Texas Board of Pardons and Paroles has rejected a request of clemency form Daniel "Danny" Paul Bible.  The vote was unanimous.  Danny currently has an appeal before the 5th Circuit Court of Appeals arguing that his health is too poor to allow the state to executed him.  Danny has Parkinson disease and uses a wheelchair.
Updated: Monday, June 25, 2018  10:41 am EDT
Daniel "Danny" Paul Bible's execution is scheduled to occur at 6 pm CDT, on Wednesday, June 27, 2018, at the Walls Unit of the Huntsville State Penitentiary in Huntsville, Texas.  Sixty-six-year-old Danny was sentenced to death for the murder and sexual assault of 20-year-old Inez Deaton on May 27, 1989, in Houston, Texas.  Danny has spent the last 14 years on Texas' death row.
Danny graduated from high school and worked in a warehouse, as an electrician, and as a laborer, prior to his arrest.
On May 27, 1989, police discovered the body of Inez Deaton, posed in a field by water in Houston, Texas.  She was partial clad and had been stabbed 11 times with an ice pick.  The body was identified as Inez, who had disappeared days earlier after going to her neighbor's house, that of Danny Bible, to use his phone.  She was never seen alive again.  
After murdering, Inez, Bible fled to Wyoming and got a girlfriend.  He was violent towards her, once punching her face so badly that she needed stitches.  He also once set her car on fire because he disliked her new haircut.  After the relationship ended, Bible moved to Weatherford, Texas, where he secured a job.  
In 1983, Bible murdered his sister-in-law, Tracy Powers, her infant son, Justin, and Tracy's roommate Pam Hudgins.  He left Pam's body hanging from a roadside fence.  Bible again fled Texas, this time going to Montana.  While in Montana, Bible kidnapped a woman and raped an 11-year-old girl.  Bible was arrested in 1984, for the murder of Pam and sentenced to 25 years for murder after pleading guilty.  Bible was released on parole just eight years later, in February 1992.
While on parole, Bible raped  and molested at least five younger relatives, including a five-year-old.  He also offered to pay a 12-year-old to have his child.  In 1998, Bible moved to Louisiana, where he forced his way into Tera Robinson's motel room and raped her.  He was unable to complete the act, causing him to become enraged.  Bible bound and gagged Tera before stuffing her in a duffel bag.  She escaped and called the police.  Bible fled to Florida where he was arrested and returned to Louisiana.  While being interrogated by police, Bible admitted to all the above crimes, although police suspect there may be more.
In Louisiana, Bible was sentenced to life in prison, without the possibility of parole.  Bible stood trial in Texas in 2003, where he received the death sentence for the murder of Inez.
While being transferred to death row, the prison transport vehicle Bible was riding in was involved in a head-on collision, which killed the prison vehicle driver.  Bible sustained serious injuries that required a lengthy hospital stay.  Damage to his left leg required multiple surges and ultimately left him with nerve damage that requires the use of wheelchair.  In multiple court appeals since the accident, Bible and his lawyers have attempted to argue that his sentence should be reduced, as his injuries means he no longer poses a future danger.  His appeals have not been successful.
Please pray for peace for the families of Inez Deaton, Tracy Powers, Justin, and Pam Hudgins.  Please pray for peace and healing for all those who have been adversely affected by Danny Bible.  Please pray for strength for the family of Danny.  Please pray that if Danny is innocent, lacks the competency to be executed, or should not be executed for any other reason, that evidence will be presented prior to his execution.  Please pray that Danny may come to find peace through a personal relationship with Jesus Christ, if he has not already.